Dinan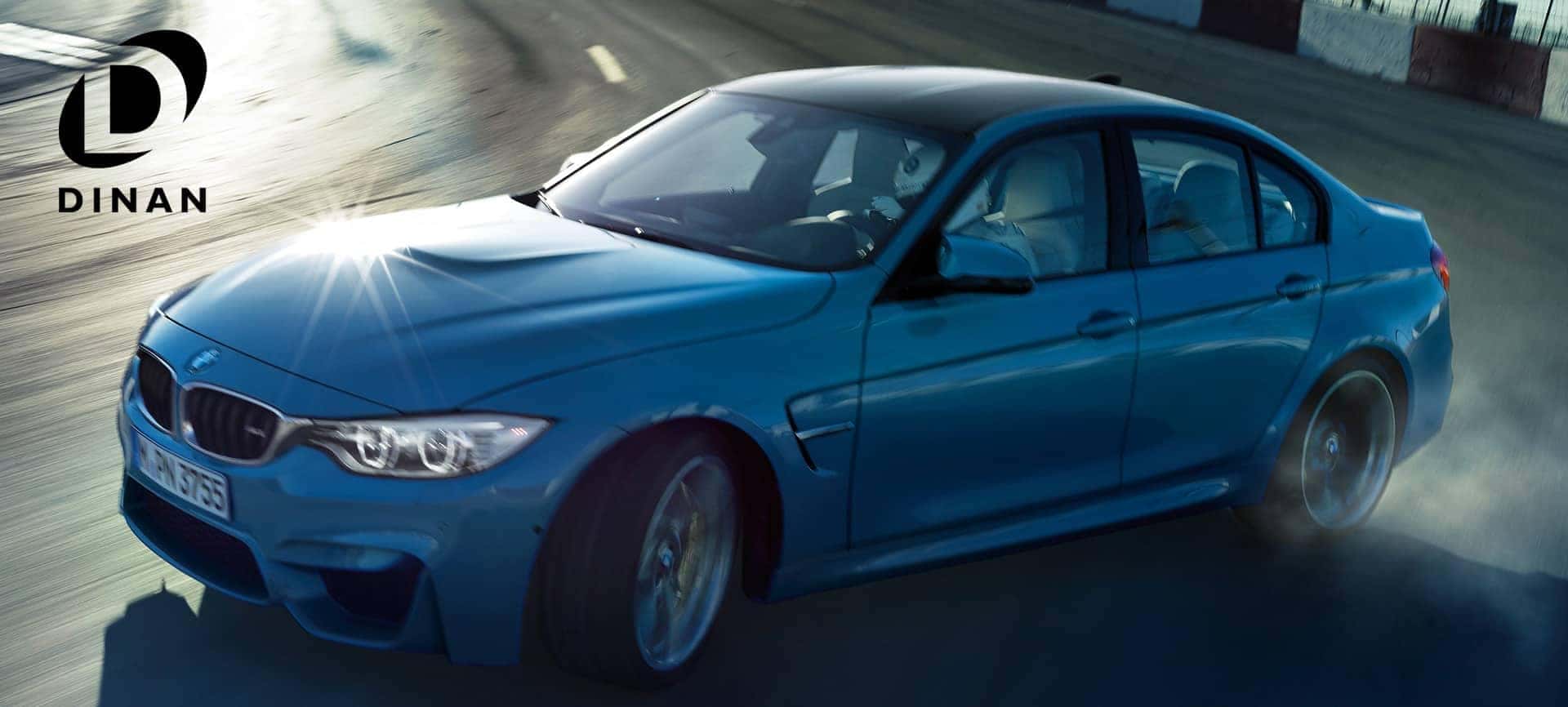 Experience The Dinan Difference. Call (844) 379-1446 To Unlock Your BMW Model's True Performance.
We Are A Proud Purveyor Of Dinan Performance Products – The World's Leading Manufacturer Of BMW Performance Upgrade Products And Engine Tuning Software
Why Dinan?
At Dinan their passion for BMWs is evident in their dedication to designing and producing the most innovative and performance driven BMW products on the market. That's what makes them such a perfect match for us.
Serious enthusiasts turn to Dinan because they appreciate their ability to make BMW performance upgrades that outperform the rest of the BMW aftermarket industry. When customers want performance they turn to Dinan first: if there is a specific BMW upgrade that you have in mind, chances are they can do it.
With 35 years of engineering performance parts for BMW models, Dinan shows a true mastery when it comes to squeezing the most performance out of each BMW that arrives in the market. They know and understand that BMW models are more than just cars to their owners – they are Ultimate Driving Machines.
What Kind Of Parts?
Dinan Software augments your factory BMW to give it robust, smooth increases in acceleration and speed.
Dinan Exhausts improve flow by reducing back pressure, which means increased power and a more throaty sound.
Dinan Cold Air Intakes feed cooler air into a sealed system to deliver larger volumes of oxygen to the engine, resulting in substantial power increases.
Dinan Suspensions increase corning ability, lower the center of gravity and make a more aggressive stance.
Dinan Intercoolers reduce the temperature of air compressed by a turbocharger for an increase in max power.
What's Best For My BMW?
There is a host of Dinan performance parts and upgrades designed specifically for you BMW model available from our dealership, and all it takes to get your Ultimate Driving Machine's performance maximized is a simple consultation with our Dinan specialists. Give us a call today with your BMW model's specifications and we can collaborate on the best way to unlock your BMW's true potential with Dinan Performance Parts.
(844) 379-1446
Don't hesitate! Experience your Ultimate Driving Machine's true performance capabilities. Call us today!