Special BMW i8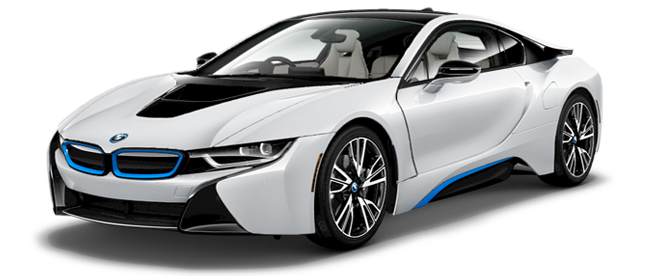 ---
---
The BMW i8: World-class supercar performance, sustainable materials, breathtaking design.
When the first BMW i8 arrived at our Miami showroom, we could easily see what all the fuss was about. It was clear to us that there was an evolutionary jump in the BMW i8 with its stunning design and inspiring performance. While it has ample power to propel you from 0-60 in about 4.1 seconds, the true brilliance of the BMW i8 is in its production and efficient use of luxurious, yet sustainable materials. There is nothing quite like it.
Note to Miami BMW shoppers. The BMW i8 is an elite supercar with very limited production in the United States. You are welcome to visit our Miami showroom to see the vehicle, but because of the limited-supply, test drives are reserved for serious buyers only. If you are interested in the BMW i8, contact your BMW Client Advisor to see if the vehicle is right for you.
It is innovation - unleashed.
How do you change the plug-in game irrevocably? You are looking at it. The BMW i8 brilliantly reflects the automotive expertise that developed it - sophisticated and smart. Breath-taking performance beyond all expectations.
LifeDrive changes how we live.
It is two parts - the Drive Module crafted of strong-yet-lightweight aluminum containing front and rear drivetrains and battery. And the Life Module, housing a centrally positioned 2_2 passenger cabin forged from carbon fiber that's stronger than steel.
A truly moving combination.
The electric motor and TwinPower Turbo 3-cylinder engine work together to deliver 357HP and 420 lbs-ft of torque, allowing a 0-60 time of 4.2 seconds. Plug-in power now delivers a whole new level of gratification, power and efficiency.
South Motors BMW: A rewarding experience from start to finish.
We are a family-owned local business. We love South Florida and will always call it home. And our strong sense of family goes well beyond our staff - we welcome every one of our clients as family, too.